Product Description

Product name: sodium naphthalene sulfonate formaldehyde
1. Appearance: Light brown powder& dark brown liquid. Non-poisonous, odorless, non-flammable and non-corrosive to steel bars.
2. Remarkable Plasticity: As a condition of blending where amount of cement and collapsibility are fixed aforehand, mixing water can be decreased by 16-22% when it is admixed with reinforced concrete at 0.5-1.0%. Statistically, compression strength on the lst day, the 3 rd day and the 28 th day after single application is increased by 60-95% and 25-40% respectively when it is added at standard blend dosage. As the result, compression strength, tensile strength, buckling strength and modulus of elasticity will be improved to some extent.
3. Improve miscibility of concrete amalgamator with water and collapsibility as well. As a condition of equivalent blending, collapsibility can be increased 4-6 times when it is added at 0.7% blend dosage.
4. 15-18% of cement can be reserved when the agent is blended at 0.7% blend dosage, which is preconditioned by same collapsibility and strength.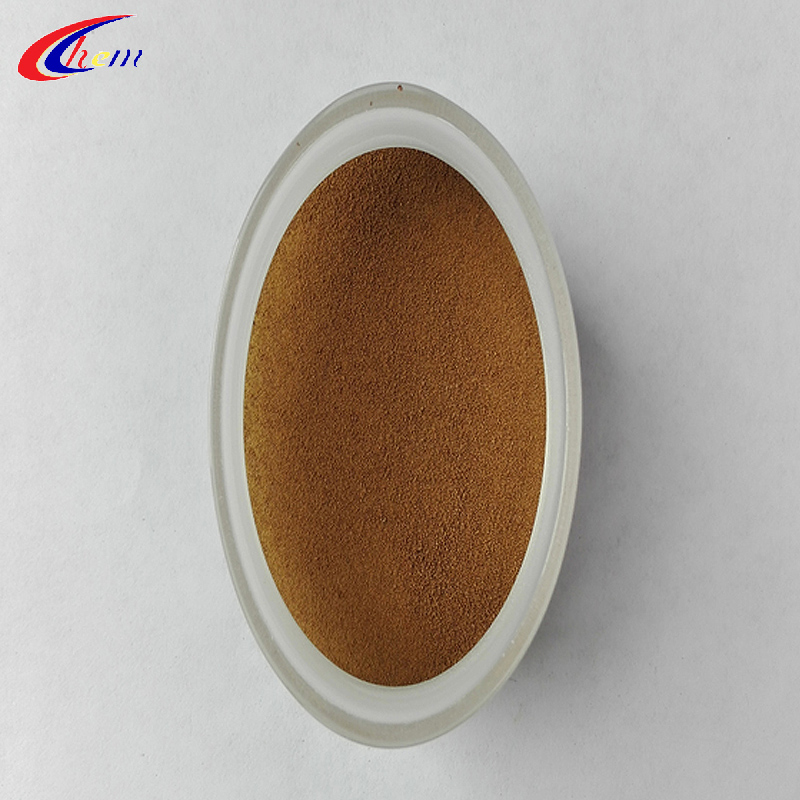 Usage
Used for and widely for self-cured, vapor-cured concrete and its formulations. At the early stageof application, extremely prominent effects are shown. As the result, the modulus and site utilization can be drastically, the procedure of vapor cure is omitted in peak-heatsummer days. Statistically 40-60 metric tons of coal will be preserved when a metric ton of the material is consumed.The new raw material is researched and produced by ourselves, which is mainly used in theproduction of polycarboxylate superplasticizer products.
Paking
Powder: Packing in woven fabric bag with plastic inner. Net weight: 25kg±0.2kg or 50kg±0.2kg or 750kg±0.2kg
Liquid: Sealed plastic drums to prevent accidental leakage and evaporation. The material can be delivered or transported by tank car.
Why Choose Us?
1. Quality
Our products meet MSDS safe standard and we have ISO and other certificate so yan can get high quality products from our company.
2. Price
We are the company which is the joint of trade and industry so we cao provide the competitive price and high quality product.
3. Packing
We can do according to the customers' request.
4. Transport
The products can be transported by Courier, by air or by sea
5. Service
We offer specialized logistic service including export declaration,customs clearance and every detail during shipment,this makes us able to offer you one-stop service from the order to the products transported to your hand.